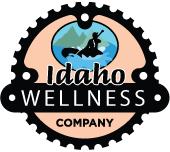 $25 Donation to your choice of 3 local charities covers your ENTIRE first visit!
That includes exam, x-rays if needed, consultation, and treatment!
All that for a $25 donation, get adjusted and help your community.
If you've experienced a workplace injury or accident that keeps you from being able to perform normal activities at work or home, Idaho Wellness Company can treat many workplace injuries, including:
Neck and Back Injuries (strains, sprains, joint dysfunction, disk problems)
Headaches (caused by muscle tension, joint dysfunction, poor posture)
Carpal Tunnel Syndrome
Tendinitis
We can help get you out of pain. Call to schedule an appointment today.