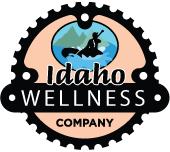 $25 Donation to your choice of 3 local charities covers your ENTIRE first visit!
That includes exam, x-rays if needed, consultation, and treatment!
All that for a $25 donation, get adjusted and help your community.
Laser Therapy can be used to treat many conditions, from chronic pain, to acute conditions, where it is especially beneficial to use Laser Therapy as soon as possible after an injury.
Most patients report that treatments are comfortable, and even feel good, and they don't take very long, which is important for busy schedules.
Many patients using Laser Therapy report long-lasting relief from pain, and those with chronic conditions have reported a great reduction in pain after only a couple of sessions.
Combined with Chiropractic Care, Laser Therapy can be very helpful in getting you out of pain, and getting your life back to normal.
Call us today for a consultation, to see if Laser Therapy is right for you.
Schedule an Appointment!